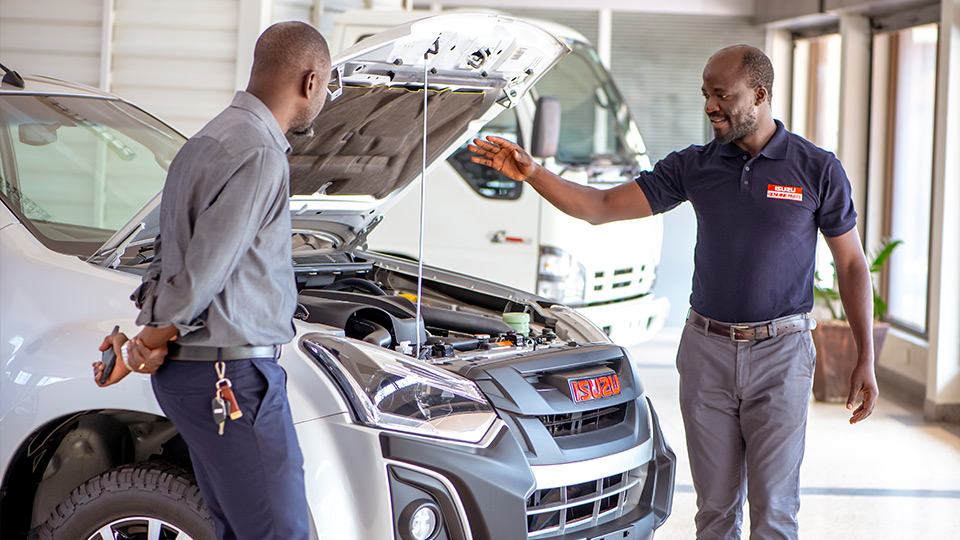 When to service
While your warranty covers most unexpected failures that may occur, it does not include the regular servicing and maintenance that are required for all vehicles. Regular servicing with your Isuzu dealer is important to keep your engine and critical components performing at their best, so that your Isuzu is always ready to help you find new roads. The warranty will be valid and honored if vehicles are service at an Isuzu Dealership at the specified service intervals. This is to ensure that the vehicles, components and updates are maintained or performed (e.g. filters and oil replaced at the correct time) as per schedule to ensure that the vehicle will continue to serve the owner with reliability, economy and component durability.
For more information, check the recommended maintenance schedule for your vehicle here.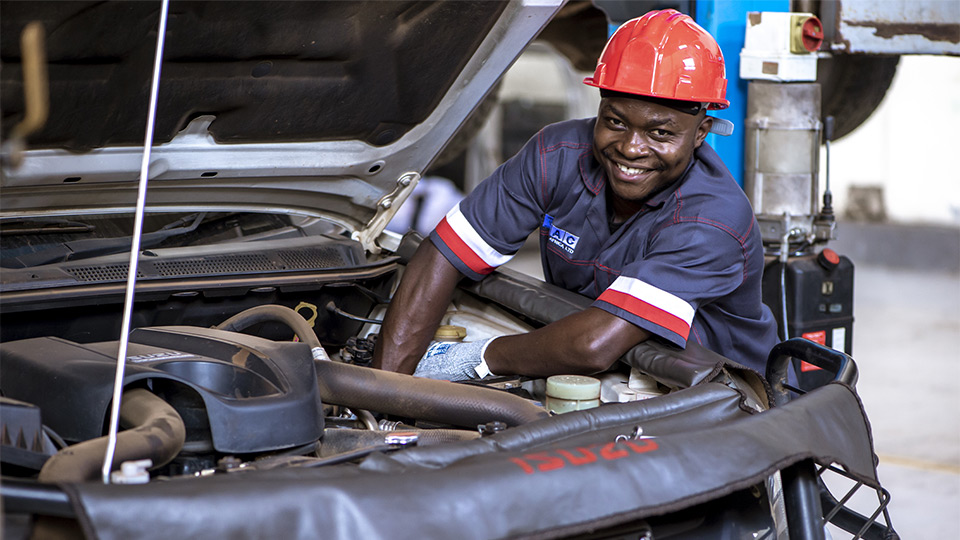 Worksmanship & Parts
All service and repair work at an Isuzu Dealership or Approved Body Repairer is always carried out by trained technicians, using specialised diagnostic equipment and tools. Nobody knows your vehicle better than these trained professionals. Genuine Parts are designed and manufactured with exacting standards including attention to detail to achieve precise levels of fit and function, making a significant contribution to your vehicle's value reliability, performance and integrity.
With Genuine Parts, there are no compromises. These are guaranteed to fit and work. Although non-genuine parts may seem like an exact replica of Genuine Parts, these are often made from low-grade materials. This inherent lack of quality makes non-genuine parts less effective and shortens their period of serviceability. Fitment of non-genuine parts will jeopardize the validity of your warranty (where applicable), which could have expensive consequences should major components fail and will impact negatively on your vehicle's resale value.